TWIN PEAKS & I'M DYING UP HERE 
at SXSW
At SXSW, Glass Eye partnered with SHOWTIME and Collide to amplify excitement for the premieres of TWIN PEAKS and I'M DYING UP HERE. 
Our Green Eye experiential toolkit made guest registration a breeze at TWIN PEAKS x SHOWTIME House where the famed Double R Diner was recreated. 

The TWIN PEAKS motion posters we made allowed fans to place themselves in the surreal and iconic imagery from the classic drama. 

Kyle MacLachlan (AKA Agent Cooper), in the "Infinite Zoom" version: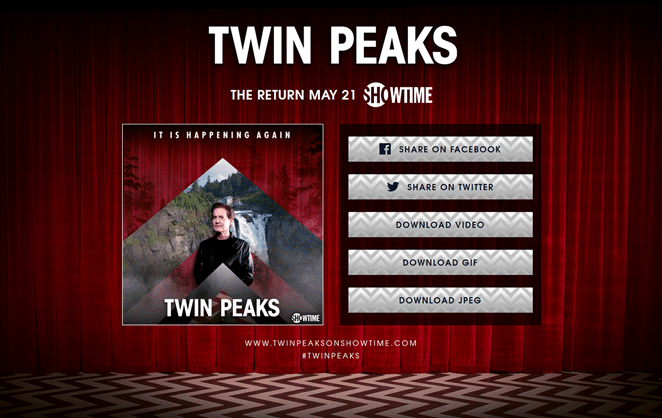 Fans in NYC also enjoyed the motion poster as part of an immersive "A Tribute to TWIN PEAKS" event organized by BBQ Films and Flavorpill at Brooklyn Bazaar.
Spot-on cosplayers in our other design: "Path to the Black Lodge":

For I'M DYING UP HERE, the original series about making it in the 1970s LA comedy scene, guests at The SHOWTIME House at SXSW got a taste of what it's like to be on stage doing stand-up. Our motion poster put them in the spotlight as they told their favorite joke into a vintage mic: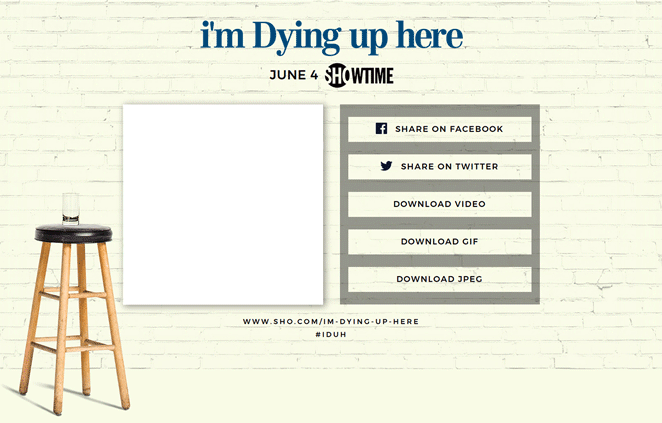 ROLE:
Creative Strategy and Production for Glass Eye
AGENCY:

Glass Eye​​​​​​​


CLIENT:

SHOWTIME