TRANSFORMERS
in PlayStation Home
​​​​​​​
To promote the release of TRANSFORMERS: REVENGE OF THE FALLEN, Paramount Pictures International and Sony Computer Entertainment Europe released a selection of Transformers merchandise, available exclusively through a virtual treasure hunt in Home. 
Home residents could begin the quest by finding the Transformers theatrical poster, placed at a few points throughout the public spaces in Home. Another succeeded this poster and targeting launched the first in a series of games that were released over the following days and weeks. The completion of each game delivered a unique voucher code, which could be redeemed for an exclusive piece of Transformers merchandise.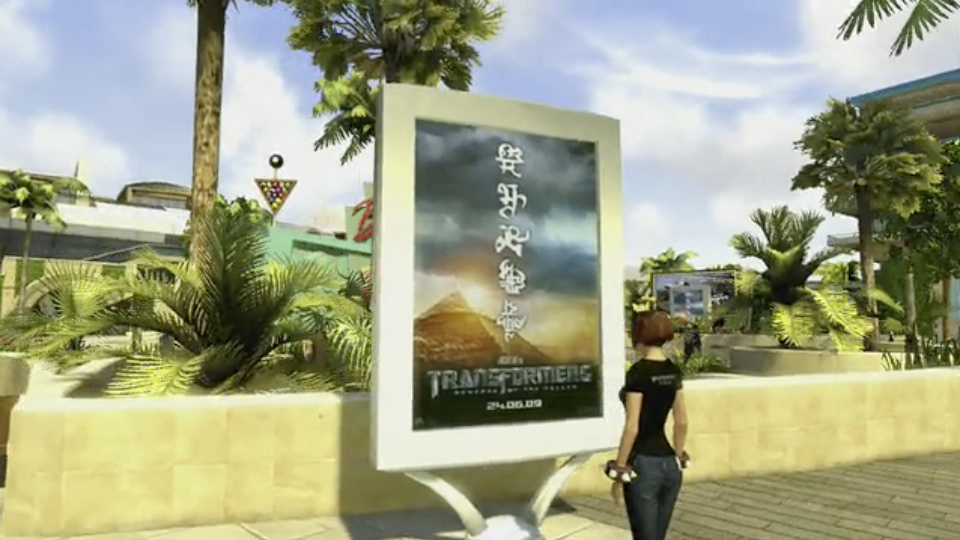 A variety of T-Shirts and a unique 'Autobot Trophy' were rewarded to residents who embarked on the 'Transformers Quest'. Home residents could watch the TRANSFORMERS: REVENGE OF THE FALLEN trailer in the Home Theater and this treasure hunt took Transformers to all corners of PlayStation Home. 

___
ROLE:

Creative Strategy, Production​​​​​​​


AGENCY:

Picture Production Company


CLIENT:

Paramount Pictures International