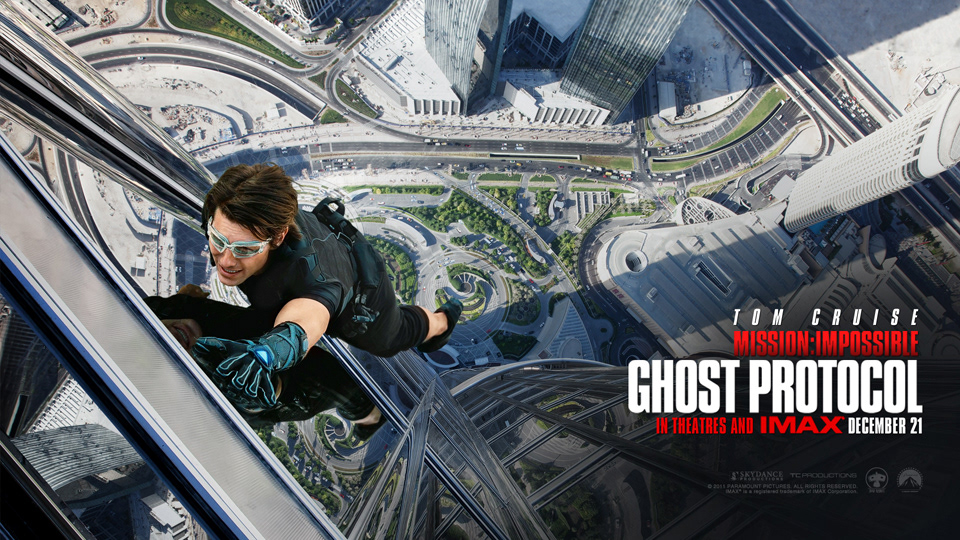 MISSION IMPOSSIBLE - GHOST PROTOCOL
"Burj Intercept" & "Mask Maker" Web Applications
To promote the theatrical release of MISSION IMPOSSIBLE - GHOST PROTOCOL, Paramount Pictures International launched two innovative web applications.
The first of these to go live was Mission: Impossible – Burj Intercept, making pioneering use of Microsoft's "Deep Zoom" zooming technology to let you infiltrate and disrupt a covert deal going down at Dubai's Burj Khalifa, scene of a dizzying and much-lauded sequence from the film itself. 
"Ghost Protocol has been initiated, you and your team have been framed by enemy operatives and are on the run, fighting to clear your name. Word reaches you that a deal is going down at the Burj Khalifa hotel in downtown Dubai. Your identities - along with those of countless other disavowed I.M.F. agents - could find their way onto the international black market. Use your state-of-the-art surveillance system to guide your team on the ground and disrupt the deal."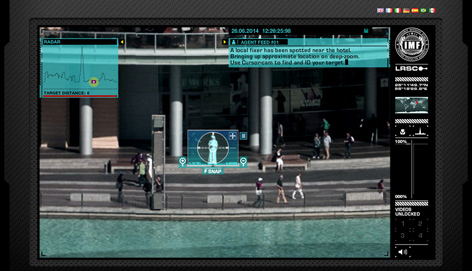 Next up was 
Mission: Impossible – Mask Maker
, using Adobe Flash 11's break-through Stage3D support in combination with face-recognition libraries from FaceGen and Beyond Reality Face to let you create your own 3D mask from a 2D image. Your image is then rendered into CCTV footage which allows you to be a part of the movie.
"The IMF has been shut down after being implicated in a global terrorist plot and you and your rogue team have gone undercover to try to clear your names. You are working off the grid but a fellow agent needs your help. They urgently need you to meet with one of your informants in the next hour...on the other side of the world...face-to-face. Moving quickly, you need to create a mask convincing enough that your fellow agent can pass as you so the meeting can go ahead."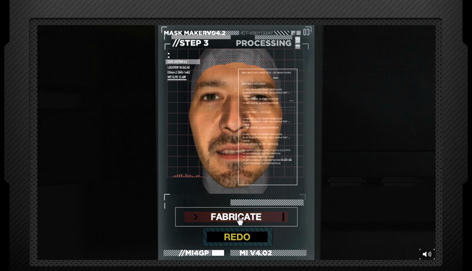 AGENCY:

Glass Eye


CLIENT:

Paramount Pictures International