Paramount Pictures International and Marvel Studios held a competition inviting residents of the online community Second Life to create jaw-dropping Iron Man fan art for the chance to win a top prize of L$100,000 (US $400).
Competition entries could take the form of still artwork or moving image that made use of the Second Life avatar created to promote the hugely-anticipated worldwide release of IRON MAN.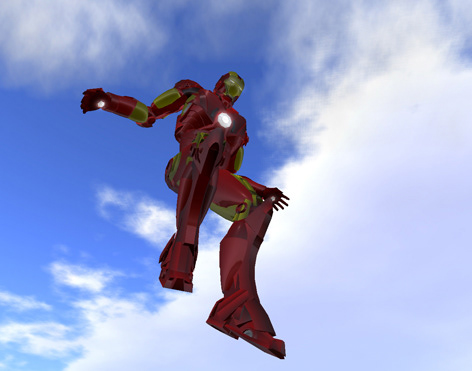 The avatar was freely available to any of Second Life's 13 million residents, bringing Iron Man to life for his fans by enabling them to take to the virtual skies, pilot his suit and experience his powers for themselves.

___
ROLE:

Creative Strategy,

Production

, Machinima Director/Producer


AGENCY:

Picture Production Company


CLIENT:

 Paramount Pictures International